RCTalk is supported by our readers. When you purchase through links on our site, we may earn an affiliate commission. Learn more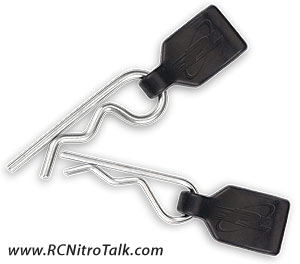 The new Proline Racing Pro Pulls allow you to easily remove your body clips quickly and easily. No more getting frustrated trying to remove your body clips in a hurry, say at a pit in the A Mains. The new Proline Pro Pulls come in two sizes one for 1/8th and and for 1/10th scale R/Cs, both make from long lasting durable rubber.
Part #: 6050-01 – Proline Pro Pulls 1/10th scale
MSRP: $9.00
Part #: 6051-01 – Proline Pro Pulls 1/8th scale
MSRP: $9.50
Discuss the new Proline Pro Pulls in the RC Body Shop forum.