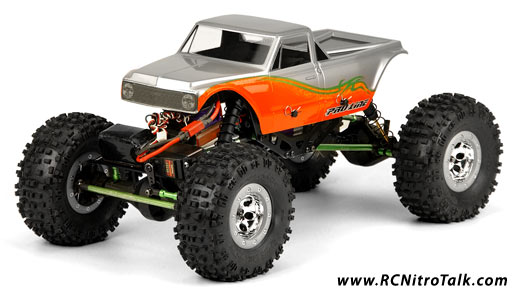 Proline Racing has just released two awesome rc bodies designed specifically for rc rock crawling in mind. The ever popular 1972 Chevy C10 body and a new radical Proline Helios body. Both bodies are designed at minimum USRCCA specs: 12.5″ long, 5″ wide, and only 3.4″ tall and the Proline Helios weighs in at only 41 grams. Both the Proline Chevy C10 and Proline Helios also feature a dovetail design front and back which give the bodies exceptional clearance under extreme articulation during those rc rock climbing events.
The Helios and Chevy C10 proline bodies fit perfectly on the Axial AX-10 Scorpion and the HPI Wheely King, and any other 12.5″ wheelbase crawlers.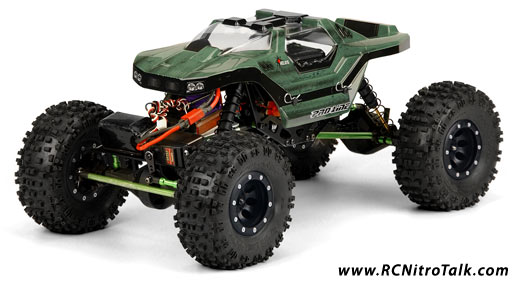 Proline Helios and Chevy C10 Part Numbers
#3268-00 – Proline Helios RC Rock Crawling Body
#3267-00 – Proline Chevy 1972 C10 RC Rock Crawling Body
MSRP:
$26.00
Discuss the new Proline rc rock crawling bodies in our RC Rock Crawler forum!