Proline Boulder Holder Body
RCTalk is supported by our readers. When you purchase through links on our site, we may earn an affiliate commission. Learn more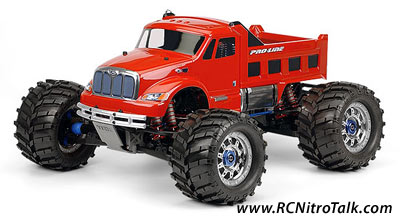 Every wanted to haul stuff with your RC Monster Truck? Well thanks to Proline Racing now you can with their Proline Boulder Holder body. The new Proline Boulder Holder has been made from the toughest lexan on the market at .060 thick. It's been designed to fit the most popular RC Monster Trucks on the market to date, the HPI Savage, Traxxas Revo and Traxxas T-Maxx trucks!
The new Proline Racing Boulder Holder body has been designed after many traditional dump trucks so rest assured that details and proportions have all been closely looked at.
Part #: #3257-00 – Proline Boulder Holder Body
MSRP: $32.00
Discuss the new Proline Boulder Holder body in our RC Body Shop forum!