RCTalk is supported by our readers. When you purchase through links on our site, we may earn an affiliate commission. Learn more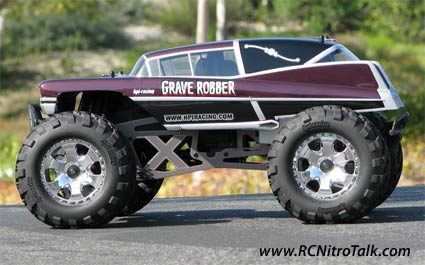 Just in time for Halloween, HPI has released on scary HPI Savage body – the HPI Grave Robber! The Grave Robber body is a late model 1950's hearse. The Grave Robber body features a hood-mounted blower, hood cover, recessed grill, classic 1950's fins and two pre-cut decal sheets. One for a realistic hearse look and another for a crazy skull look – perfect for Halloween or just everyday scaring!
The HPI Grave Robber body is made from .040 thick polycarbonate and is a perfect fit for HPI Savage RC Monster Trucks, the Grave Robber will also fit Traxxas T-Maxx trucks.
Part #: 7167 – HPI Clear Grave Robber Body
MSRP: $36.00
Discuss the scary HPI Grave Robber body in our RC Body Shop forum!