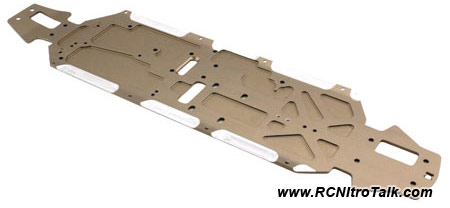 Losi has released a Tuned Flex Technology Chassis for the Team Losi 8ight-T Truggy. The Tuned Flex Chassis has been milled at exact points to give more flex to the Losi 8ight chassis while not sacrificing chassis flex at the gear mesh. The Losi Tuned Flex Technology offers improved stability and traction on all types of trace surfaces.
The lighter chassis will reduce the vehicles overall weight and will provide increased acceleration and better handling.
Tuned Flex Chassis Features
Milled at precise chassis locations to give more chassis flex without sacrificing gear mesh flex
Lighter chassis reduces overall vehicle weight for increased acceleration and better handling
Tuned Flex Technology tested worldwide by Adam Drake, Mike Truhe and other Losi drivers
Discuss the new Losi 8IGHT-T Truggy Tuned Flex Chassis in our RC Truggies forum.