RCTalk is supported by our readers. When you purchase through links on our site, we may earn an affiliate commission. Learn more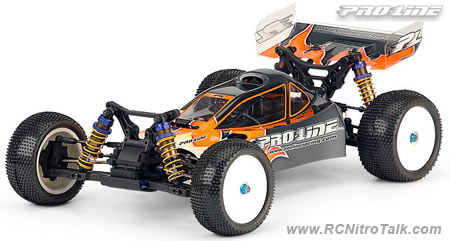 Take a look at the new Kyosho Lazer ZX-5 body from Proline Racing, called Vortex! Designed to give your car the latest in off-road styling and function, the Vortex was born from todays top electric racer IFMAR Off-Road World Champion, Ryan Cavalieri.
With 4 unique cooling features (1 on each side of the body, 1 directly underneath the front windshield, and 1 on top of the cab), the Proline Vortex received it's name. The definition of Vortex is; a whirling mass of air, especially one in the form of a visible column or spiral, as a tornado. This is exactly what's created with such ventilation as the Proline Vortex.
Proline Vortex Features
Made with Genuine GE 0.30 lexan
4 ventilation points for constant cooling
2 medium down force wings included
Decal sheet, window masks included, Paint-then-Peel overspray film
Part #: 3278-00 – Proline Vortex
MSRP: $19.50