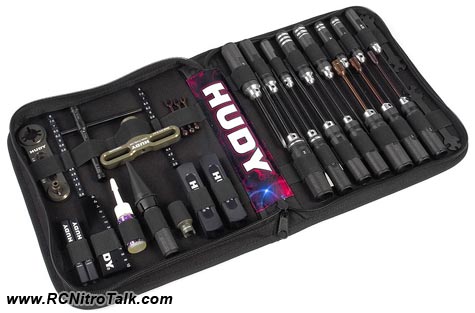 Check out this cool RC Tool Bag just released from HUDY! This new HUDY RC Tools bag holds up to 30 tools and accessories by using super strong Xylan straps to hold everything in place. The inner walls have a strong plastic sheet for reinforcement and the bag closes using a heavy duty lockable zipper. The outside of the HUDY RC Tool Bag features a stylish full-color graphics around the entire tools bag.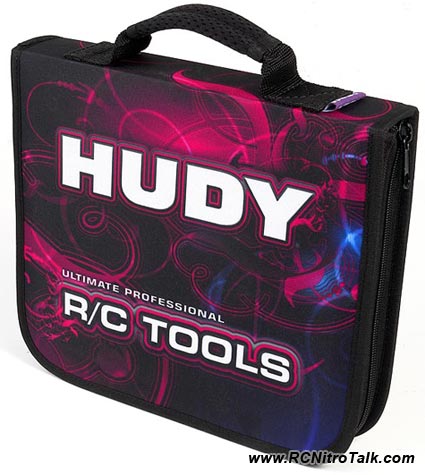 HUDY RC Tools Bag Features
Premium, exclusive tool carrying bag
Super modern and outstanding never seen before look
Cool, stylish and full-color graphics around the bag
High-quality European materials
Manufactured exclusively in Slovakia, Europe
Ideal size for carrying all the tools and accessories
Holds up to 30 tools
Easy to organize tools inside the box
Super-strong stretchy xylan holds the tools and will keep its stretchy characteristics long time
Inside walls a strong plastic sheets are sewn up to reinforce the walls of the carrying bag to ensure when the bag is fully loaded with tools it will not twist or bend
Heavy-duty lockable zipper
Strong yet super-soft spongy handle for comfortable handling
Part #: 199010 – HUDY RC Tool Bag
Come discuss the HUDY RC Tools Bag in our RC Tool Talk forum.