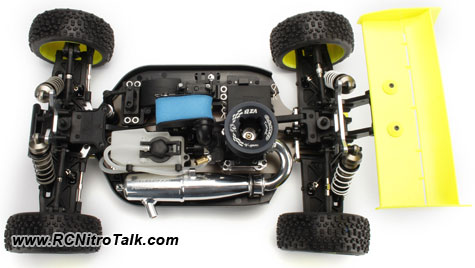 Hot Bodies is now taking dealer orders for their newest 1/8th scale buggy, the Hot Bodies D8!
Designed entirely in the USA from the ground up the Hot Bodies D8 is claiming it will not only be the fastest car on the track, but the most forgiving as well, capable of excelling in the hands of both novice and factory drivers. The newly designed chassis and suspension allows you to handle off-road tracks with ease. The 16mm big bore shocks is the largest in its class allowing the Hot Bodies D8 to recover from even the roughest landings.
Hot Bodies has also equipped the D8 with the largest sized wheels allowed under ROAR rules, allowing you to get the most traction possible while leaving everyone else in the dust.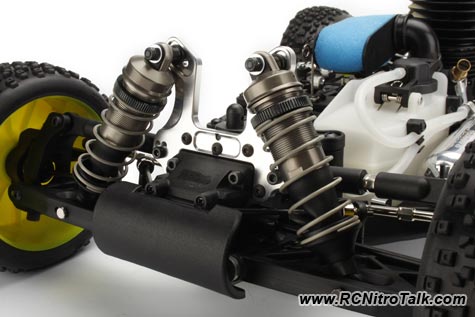 The aluminum 4mm 7075, 10 degrees of kick up chassis is designed to withstand any obstacle on the track. Also found on the chassis is a one piece radio tray which allows for very easy maintenance as it can be removed in one complete section. Next to the radio tray is a newly designed fuel tank borrowing from the popular HPI Baja 5b. The fuel tank implements the new cluck design which will use every drop of fuel regardless if the Hot Bodies D8 is right side up or upside down.
The D8 has been put on an extensive training program giving it a nimble total running weight of 7.5lbs, with racing gear!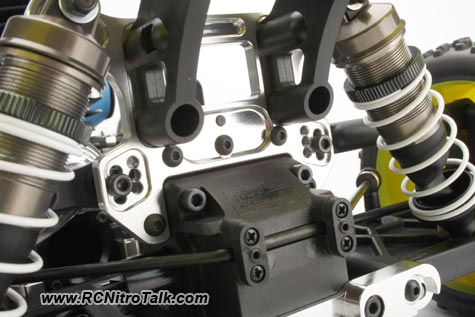 Hot Bodies D8 Dimensions
Chassis Length (from Bumper to rear wing end) no tire: 500mm
Width: 305mm
Wheelbase: 325-328mm
Kit Weight: 3.4kg (7.5lbs) with racing gear
Drive System: 4WD Shaft System
Part #: 67300 – Hot Bodies D8 Buggy
Come discuss the new Hot Bodies D8 1/8th scale buggy in our 1/8th scale Buggy forum.