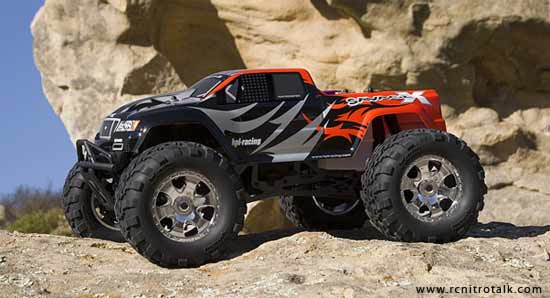 HPI Savage Resources:
HPI Savage Mods:
The most popular big block monster truck in the world just got better! At each evolutionary step, the HPI Savage has been improved upon to keep it at the peak of the RC monster truck field. So how do you make a HPI Savage even better? eXtra speed, eXtra adjustability, eXtra toughness! The new HPI Savage X is packed with features that have been suggested by HPI Savage owners: More room for the electronics, easier access to the diffs and transmission, and more suspension adjustability. The end result is the best Savage ever – the Savage X!
X Chassis: The new X chassis offers low center of gravity which drops the engine, center gearbox and radio 5mm lower than the Savage 25, resulting in better handling and faster lap times. The chassis is grey anodized aluminum with a laser-etched "X" for custom looks.
Radio Box: The redesigned radio box on the Savage X allows easier access to the radio gear and receiver pack, and provides extra room for electronics such as an electronic failsafe. Provisions for an optional battery level indicator and an optional charging jack are also included. The "Easy-to-use" design completely eliminates the need for body clips.
Easy Access Gearbox: The Savage X center gearbox can now be accessed without having to remove the chassis plates. Just remove six screws and the top case lifts off for quick and easy transmission maintenance. Access holes for the transmission allow shift point adjustments from the outside the Savage X.
Quick Access Diffs: Quick access to the Savage X's front or rear differential by removing only six screws. Plus you can now access the front and rear diff for easy maintenance without disassembling the chassis plates or any part of the suspension. Just remove six screws from the front or rear of the car and you can easily take the Savage X diff out.
F4.1 Engine: The HPI Nitro Star F4.1 features a new crankcase and upgrades to the cylinder, piston, connecting rod and crankshaft. With all of these improvements the F4.1 engine delivers more power, more torque and extra cooling, making the Savage X a blast to drive!
Nylon Rollcage: Included with the Savage X is an optional nylon roll cage which will help protect your F4.1 engine and heat sink. It can be mounted with most Savage bodies, however some extra cutting may be necessary for some bodies to fit over the rollcage.
HPI Savage Features:
Length: 534mm
Width: 427mm
Height: 254mm
Wheelbase: 336.5mm
tires: 159 x 85.5mm
Suspension travel: 152mm
Engine: Big Block 4.07cc
Transmission: 2-Speed
Drivetrain: Full-Time 4WD
Part #: 858
Where to buy the Savage:
Buy HPI Savage Truck
Savage Hop-ups and parts
HPI Savage Pictures: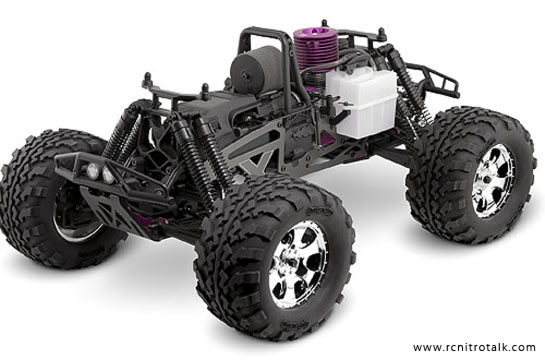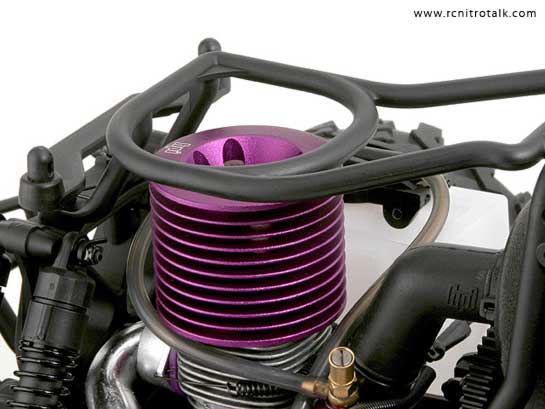 Other HPI Savages:
Need other Savage Manuals? Then head over to RCDocuments, they have an entire collection of just about every kind of R/C manual!