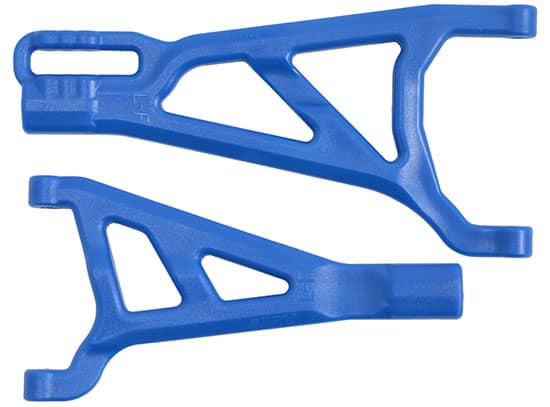 RPM has good news for Traxxas Summit owners with the release of their new front a-arms! Well actually front left a-arm as the Traxxas Revo front right a-arms (part #: 80212 & 80215) also fit the Traxxas Summit right front. The current RPM Revo left arms would not fit due to the extended T-Lock differential on the left side and thus the reason for a new set of left arms.
Made in the USA and from RPM's legendary plastic the RPM Summit left a-arm comes with a lifetime warranty!
Part numbers:
#70372 – Traxxas Summit Black Front Left A-arms
#70375 – Traxxas Summit Blue Front Left A-arms
MSRP: $14.95
Check out other RPM news on RCNT.