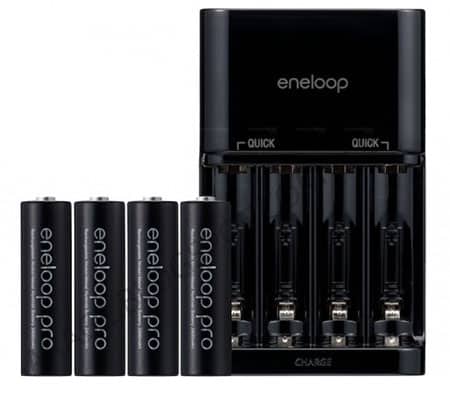 Sanyo's Eneloop are not like typical NiMH rechargeable batteries, Eneloop batteries feature a very slow discharge rate, in fact eneloop batteries typically maintain 75% of their charge over a years shelf life time and ship pre-charged. The Sanyo enelopp XX 2500mAh make for great batteries in radio transmitters as they offer good run time, store for long periods of time, and are rechargeable.
If your radio gear won't handle a LiFe battery pack such as the one available from KillerRC and need to run AA batteries then you certainly need to check out AA eneloop batteries. 4x AA eneloop XX batteries with charger are currently on sale for $27.20 and 4x AA eneloop batteries along are on sale for $16.80.
Buy Now 4x Eneloop XX 2500mAh batteries with charger.
Buy Now 4x Eneloop XX 2500mAh batteries.