ECX Torment, Ruckus and Circuit Rear A-arms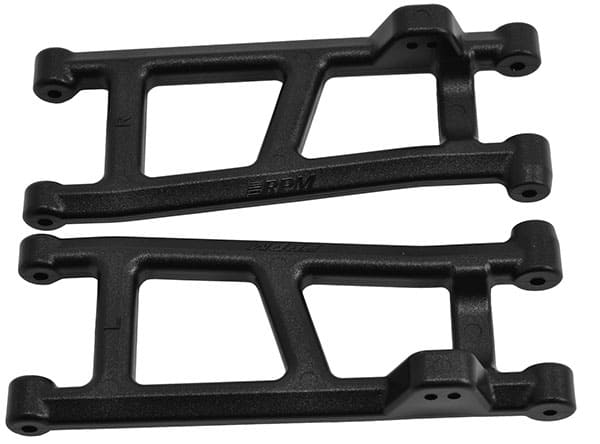 Just last month RPM released their Front A-arm set for the ECX Torment, Ruckus, and Circuit. This month they follow it up with a set of REAR A-arms! The Rear RPM ECX a-arms feature leading and trailing edges making the a-arms more aerodynamic and also allow the ECX rear a-arms to transition up and over objects easier while also reducing dirt build-up.
RPM has added huge bosses around the hinge pins as well, reducing the possibility that a big hit will stretch the hinge pin holes. RPM even removed the tiny outer hinge pin locking screw as well, in favor of an in-line retaining screw. This helps improve overall A-arm strength while keeping the outer hinge pin locked solidly in place. In addition the ECX rear a-arms comes with the famous RPM limited lifetime warranty and made right here in the USA!
Part #: 70462 – ECX Torment, Ruckus & Circuit Rear A-arms – Black
MSRP: $11.95