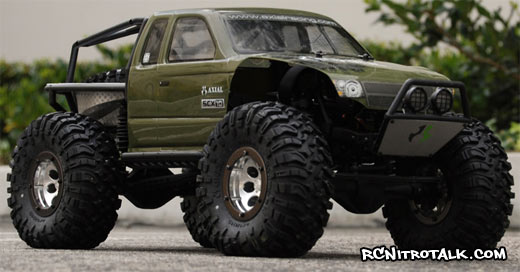 Axial's new Ripsaw 2.2 tires offer both realistic looks while also offering greater performance with it's aggressive thread design, ground clearance and a new R35 sticky compound.
R/C crawlers will clearly benefit with larger ground clearance of the Axial Ripsaw 2.2 tires which measures 5.5″ tall. This gives the lowest point on the 4×4 axle housing more clearance thus giving you many more tactical driving options in those sticky predicaments. To keep the tires stick to the ground Axial offers the Ripsaw in a R35 sticky rubber compound noted with a "white dot" on the outside carcass of the tire. While the molded ribbing between the lugs help keep mud and snow from packing into the Axial Ripsaw tire tread.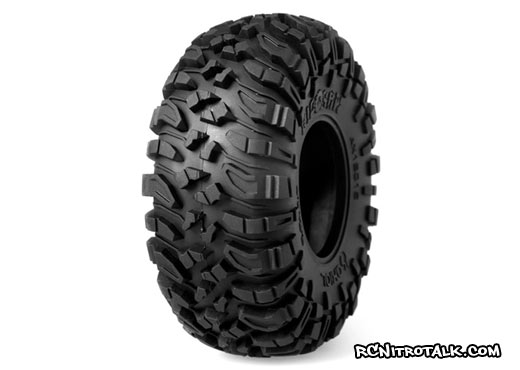 Part #: AX12015
MSRP: $35.00
Discuss the Axial Ripsaw 2.2 tires in our RC Rock Crawlers forum.