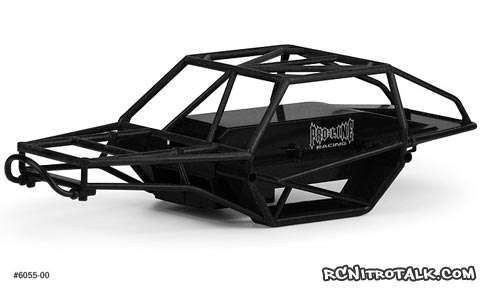 Looking for some ultimate realism for your Axial AX10 rc rock crawler? Well look no more as Proline Racing has just released a tuber cage for the Axial AX10 chassis. Made from injection molded high strength nylon, not only does the Proline Tuber Cage add to the realism it's also super versatile.
The Proline Tuber Cage accepts roof rack (part#: 6046-00)and scale accessories, includes all mounting hardware, weighs only 280grams and the coolest part is that you can add to the realism with Prolines Tube Panels!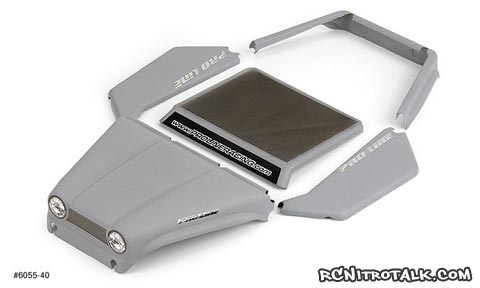 The Proline Tuber cage body panels give you the option to go from a tube crawler to a fully skinned crawler. The panels are made from .040 shatterproof lexan and requires no cutting or mounting holes and the body panels snap into place. A Proline decal sheet is also included!
Part #: 6055-00 – Proline Tuber Cage System
MSRP: $75.00
Part #: 6055-40 – Proline Tuber Body Panels
MSRP: $27.00
Discuss the Proline tuber cage and body panels for the Axial AX10 in our RC Rock Crawlers forum.