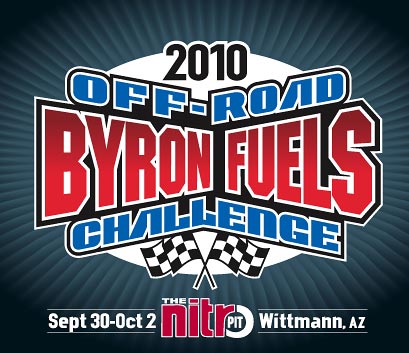 Byron Fuels is holding a nitro off-road challenge from September 30th – October 3rd, 2010 at the Nitro Pit in Wittmann, AZ. The event will be open expert and open buggy and truggy nitro r/c classes as well as electric buggy and 2WD and 4WD r/c short course classes.
Winners have a change to win a total potential purse of $10,000!
Open to all Byron Fuel Contingency Drivers, $3000 Total Purse 1/8 Buggy Dash for Cash Open to all Sponsor Affiliates. Come "Beat the Heat, Race at Night, Have some fun, and Win some CASH"!
Visit www.ByronFuels.com and www.The NitroPit.com for more info and entry forms.