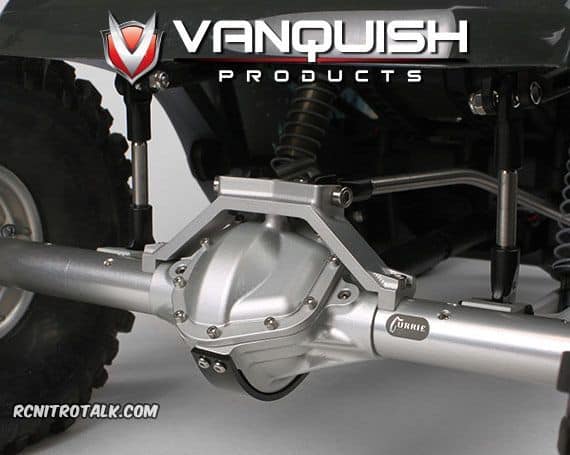 If you're looking for a realistic axle upgrade for your Axial Yeti or Wraith then Vanquish Products have what you're are looking for with their newest Currie centered pumpkin rear rockjock 70 axle. The perfect upgrade for the RC Scaler looking for a scale looking axle.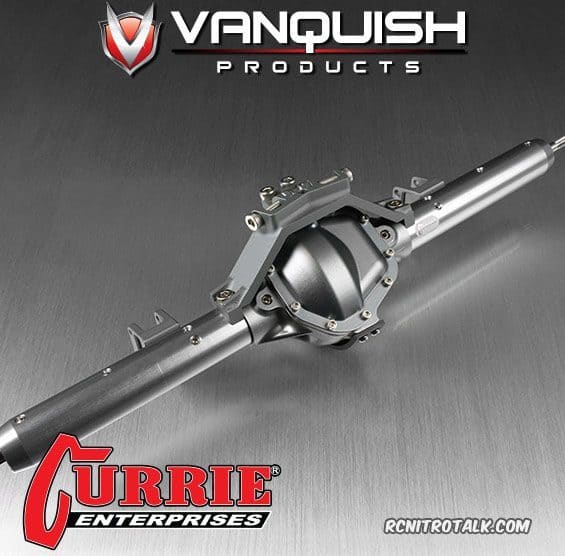 Vanquish Products Currie axle includes:
Currie Rockjock 70 Housing
2 Bearing Mounts
Left and Right Wraith Front Tubes with built in lockouts
Dana 60 Differential cover
Currie truss/upper link mount
2 Currie lower Link Mounts
Currie "Jock Strap" Delrin Skid Plate
2 Centered Pumpkin Rear Axle Shafts
Instructions
Part #: VPS07401 – Vanquish Products Currie centered rear axle for Axial Yeti and Wraith.
MSRP: $174.95
Available in black, gray, and silver.