Traxxas TRX-4 Bronco LED Light Kit
RCTalk is supported by our readers. When you purchase through links on our site, we may earn an affiliate commission. Learn more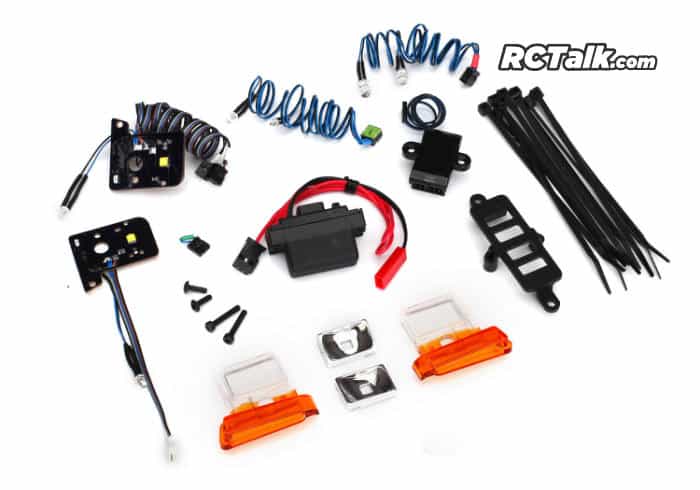 Now you can light up the trail in your Traxxas TRX-4 with the new Traxxas LED light kit for the TRX-4 Ford Bronco. The TRX-4 LED light kit comes with headlights, tail lights, and side markers LED lights. The kit also includes mounting hardware, power supply, and a distribution block.
TRX-4 Bronco Light Kit Features
Waterproof design
High and low headlight settings
Easy plug and play install with modular connectors
Clear headlight lenses with reflectors & amber turn signal lenses
The complete TRX-4 LED light kit can be found using part number: 8035.
You can also get the TRX-4 Bronco LED light kit without power module: #8036 LED Light Kit & #8026 Rock light kit. Get more information here at the Traxxas site or more Traxxas news here.