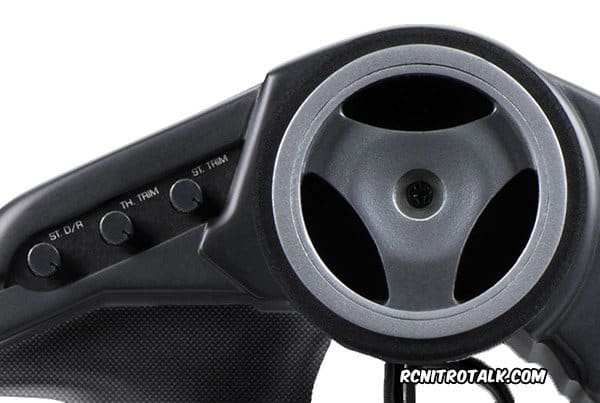 If you're new to the RC hobby or looking to upgrade those old AM and FM radio systems without spending a lot of coin then be sure to take a look at the Tactic TTX300 2.4Ghz radio system. The Tactic TTX300 steps you up to the proven 2.4Ghz spread spectrum radio frequency giving you an interference free system for your surface RC's.
The Tactic TTX300 is a 3 channel radio and 3rd channel is programmable with four setup options: drivers can use it as a 2-, 3- or 4-position switch or as another proportional channel. The Secure Link Technology (SLT) add additional security by creating an instant and unbreakable link between your Tactic TR325 receiver and the transmitter.
Tactic TTX300 Features
Programmable third channel
Trims and EPA on steering and throttle
Steering rate adjustment dial
70/30 throttle setting
Two-button control of third channel
Internal antenna
Power LED
On/Off switch harness
4-cell "AA" battery holder
Light, compact TR325 SLT receiver with fail-safe and push-button linking
Tactic TTX300 Radio Specifications
Channels: 3
Frequencies: 2.403-2.480GHz
Modulation: FHSS spread spectrum SLT
Input Power: Four "AA" alkaline, NiCd or NiMH cells (3.8-8.0V)
Part #: TAC30300 – Tactic TTX300 3 channel 2.4Ghz radio system
MSRP: $49.99
Available: Early November
Discuss the new Tactic TTX300 radio system in our Radio Gear forum.