Slash 4×4 low center of gravity conversion kit
RCTalk is supported by our readers. When you purchase through links on our site, we may earn an affiliate commission. Learn more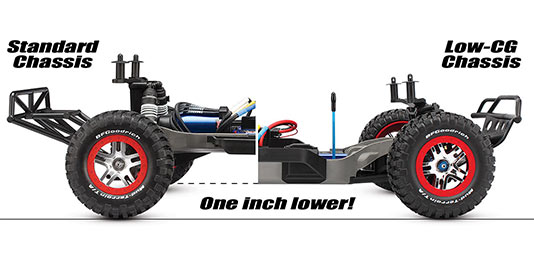 Traxxas has finally released their own version of the Slash 4×4 Low-CG (center of gravity) chassis. The Low Center-of-Gravity chassis is now available as a complete conversion kit for the Slash 4X4. The Low-CG Conversion Kit lowers the chassis, battery, and electronic components one inch lower to bring all the advantages of a low center of gravity to the award-winning 4WD short-course truck.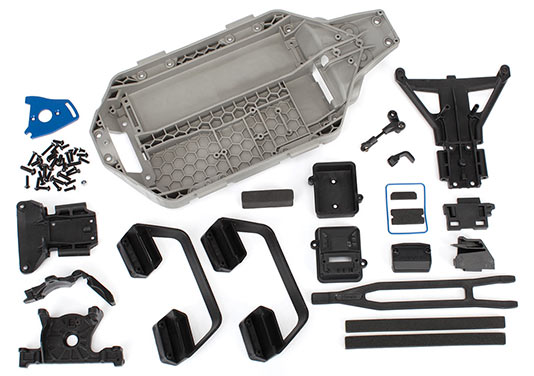 No matter where you want to race, on the track or off, you will experience superior handling and better corner speed. The conversion kit includes all the parts and hardware required to convert one Traxxas Slash 4X4 to the Low-CG configuration.
Slash 4×4 Low-CG conversion kit features:
Complete kit, no additional parts required
Lowers chassis approximately one inch
Battery positioned 50% lower compared to standard chassis
Low-CG enhances handling and increases cornering speed
Genuine Traxxas quality and precision
Part #: 7421 – Traxxas Slash 4×4 Chassis conversion kit, Low-CG
MSRP: $75.00
Discuss the new Low-CG conversion kit in our Short Course Trucks forum!