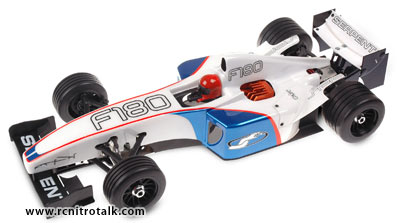 Serpent will be releasing the new F180 (#300000) in two versionsAvailable in 2 versions: a kit which you will build the F180 from the ground up. The Serpent F180 kit will include the body, tuned pipe, and tires. The only required parts that doesn't come included will be an engine (the Serpent F180 will accept .21 – .28 engines), radio gear, fuel and a starter.
The second version of the Serpent F180 will be a Ready to Race (RTR) version which will come factory assembled and include a Futaba radio, Mega FT-28 engine, as well as a starter system and pre-cut body and a larger Serpent F180 wheeled pit bag!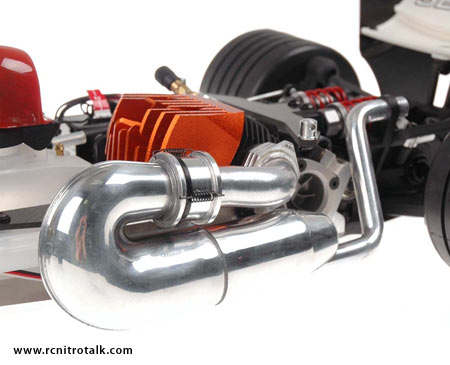 Serpent F180 Specifications
1/8 scale rear wheel drive
Realistic Formula F180 body-shell (pre-cut)
Adjustable rear nylon wing
5mm CNC machined chassis-plate
Lay-down, push-rod type suspension front & rear
Independent front and rear suspension
Adjustable front anti-roll bar
Pre-assembled RCC shock-absorbers
Angled engine mount for lower C of G
Compact polished tuned pipe system
Ventilated disk-brakes front & rear
Rear gear-differential (pre-assembled)
Centax clutch system
2-speed automatic gearbox
Rubber profiled F180 tyres with hard foam inserts
Pre-mounted tyres on F180 spoked wheels
Serpent F180 Performance
Acceleration: 0-60 mph in 3 seconds
Top-speed: 65 mph
Part #: 300000 – Kit Version
Part #: 300010 – RTR Version
MSRP: N/A
Release Date: March 2007
Discuss the Serpent F180 in our On-Road forum.