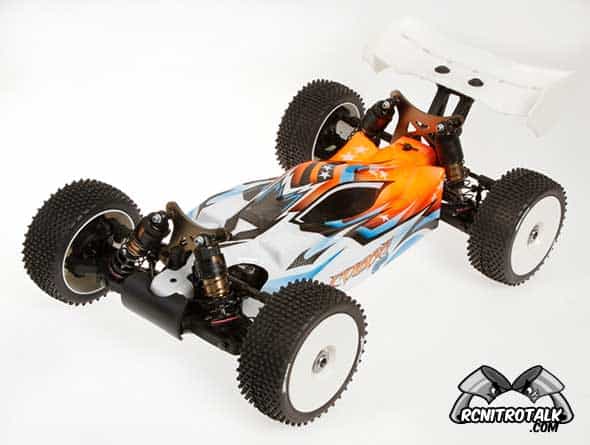 Serpent has a new buggy in town, the Cobra 811 Buggy-E Sport. An electric Sport version of their popular high end Serpent 1/8th Cobra 811 E-Buggy. Featuring 4wheel drive, 3 gear diffs, 16mm big bore shocks, aluminum shock towers as well as aluminum chassis, side guards, and an easy radio box.
The Serpent Cobra 811 Sport is also fully upgradable with parts and options from the high end race-version. This super durable Buggy chassis allows a great entry in the racing scene, at a lower cost, and will make you finish your races!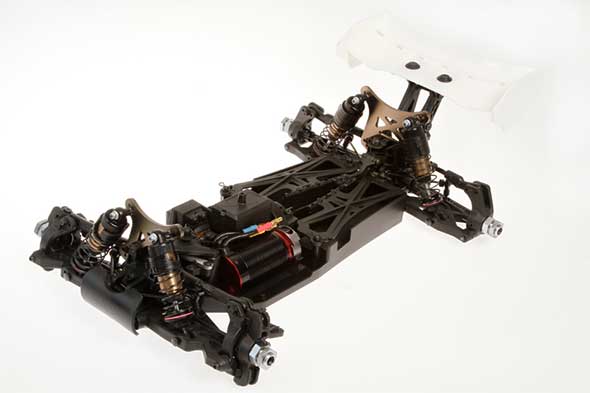 Serpent Cobra 811 Buggy Sport Features
Chassisplate in 3mm 7075 T6 aluminium , with machined pockets to create flex and or make lighter. Kick-up angle on front for easier landings. Countersunk holes. Slots to locate the front and rear suspension mounts precisely. Angled sides to increase stiffness. Laser engraved Cobra logo.
Large rounded nylon bumper that withstands impact after large jumps, and makes landing more suttle. Protects also the front swaybar assembly and front suspension brackets.
Composite stiffner front and rear, to give extra stiffness, but still allow some flex as needed.
Composite steeringblocks combined with 10 dgr C-hubs for precise steering. Steel wheel-axles with large size bearings and larger inner with precision threaded aluminum wheel-hubs . Flanged and serrated wheel nuts to guarantee that you will not loose a wheel nut in a race.
Durable oversized lower suspension arms in strong composite nylon. On the lower sidel downstops setscrews are mounted. The lower shock-mounting pins are secured with a small grubscrew from the bottom.
Composite uprights with 3 upper roll-center positions. Strong steel track-rods with L/R threading and strong balljoints to pre-set camber. Steel wheel-axles with large size bearings 8X16X5 (2) and 15x21x4 (2) with precision threaded aluminum wheel-hubs .Flanged and serrated wheel nuts to guarantee that you will not loose a wheel nut in a race.
Coated aluminum shockbodies with 4mm shock-rods. Black anodized aluminium screw on shock-tops . Pre-load adjusters with nylon spacers. Shocks use large diameter membrames and large diameter o-rings and bushings to create a supersmooth and leak-proof package. Large diameter pistons are held in place by a nut on the polished shock-rods tops. Open type spring retainer to let dirt out easy.
The front and rear steel cardan shafts connect the differentials with the gearbox section.
The main eyecatchers are the extremely low laydown longtudinal placed battery-packs at each side of the car, being part of the side-guards, securely fastened with a flip-lid, for easy and fast battery changes. The weight low in the car and in the right position, well balanced. The Lipo holders comply with ROAR legal packs / dimensions.
All the regular parts and the option parts of the race version of the buggy also fit this Sports-buggy. This Sport buggy can also handle higher level racing for sure, but to be even more constant and faster some optionals will help. So you can select the sections which you like to upgrade step by step. Start with shock springs and anti-roll bars, which together with other diff-oils and shock-oils and tyres, will already offer a good tuning range.
Part #: 600005 – Serpent Cobra 811 Buggy-E Sport