RCTalk is supported by our readers. When you purchase through links on our site, we may earn an affiliate commission. Learn more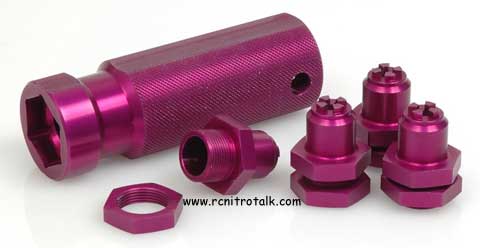 Schumacher has just released 23mm Hex Adapters for the Havoc Stunt Truck. The 23mm hex adapters allow Havoc owners to tap into Pro-Line's excellent line of Standard and 40 Series wheels and tires. The kit includes 4 wheel adapters and the 23mm Wheel Wrench.
Part#: U2971
MSRP: $49.99
Join our discussion about the new adapters in our Truggies forum or you can visit Schumacher's website for more information.