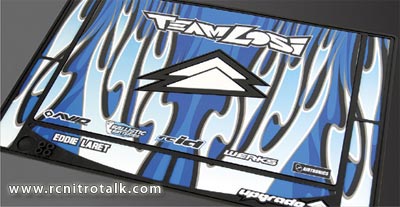 rcIDcustom.com has created the perfect companion for your Upgrade Pit Mat (available at TeamFastEddy). The pit mat skin! This huge 20″x30″ custom skin is made with rcID's exclusive "tough cover" material, the durable matte finish makes the skin extra tough! The rcID pit mat skin has been designed to fit into the spaces of your upgrade RC pit mat. The rcID pit mat skin can also be customized by adding one main logo and up to five smaller logo and even your name!
The rcID pit mat skins are available in 6 different styles and MANY different colors.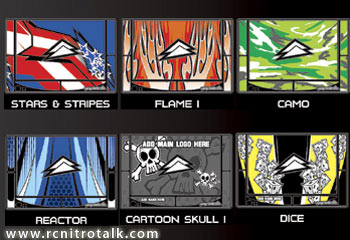 Discuss about the new rcID pit mat skins in our Tool Talk forum or head over to rcIDcustom.com to order your pit mat skins now!