RC4WD Bivouac Camping Trailer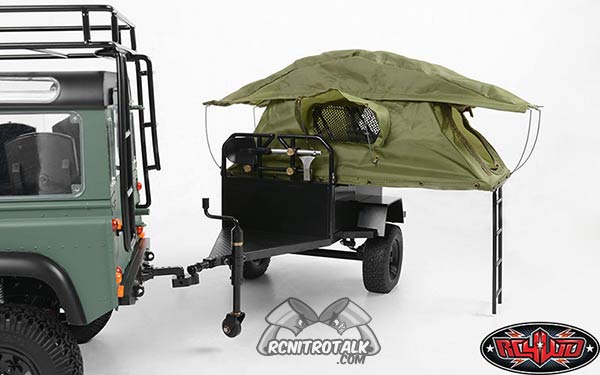 I think RC4WD has just created one of the best scale trailers I have ever seen. If you're wanting to add more scale looks to your scale truck or jeep then you have to check out the new, officially licensed by the Bivouac Camping Trailers company, hand made camping trailer from RC4WD!
Equipped with all terrain tires, steel leaf springs and fold-able camping tent.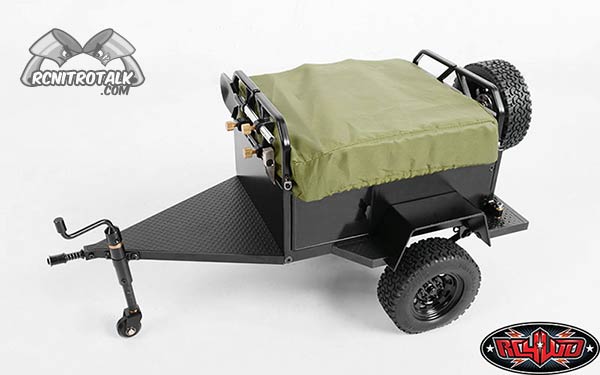 RC4WD Bivouac Camping Trailer Specifications
Hand Made Trailer
Stamped Steel 1.55 Stock Black Beadlock Wheel
Opening Camping Tent
Dirt Grabber 1.55″ All Terrain Tires
Steel Leaf Spring
12mm Hex (Replaceable Wheels)
Length: 14.76in / 375mm
Weight: 68.78oz / 1950g
Before Opening
Width: 7.59in / 193mm
Height: 6.88in / 175mm
After Opening
Width: 12.91in / 328mm
Height: 10.62in / 270mm
What's Included
1x RC4WD Bivouac 1/10 M.O.A.B Camping Trailer w/Tent
4x Long Tent Supporting Hooks
4x Short Tent Supporting Hooks
1x Licensed MOA Sticker
Part #: Z-H0007 – RC4WD Bivouac Camping Trailer
MSRP: $349.99