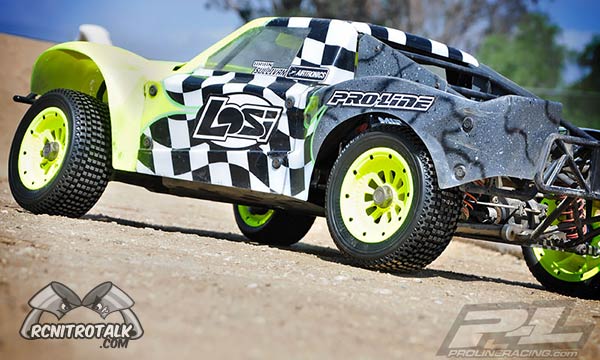 If you're into large scale RC racing, Proline has a new tire they think you should look at – the Proline LockDown tire! Just as you find on the 1/8th scale buggy race tire, the Proline LockDown offers more open tread patter than the Blockade which makes the LockDown tire perfect for loose track conditions.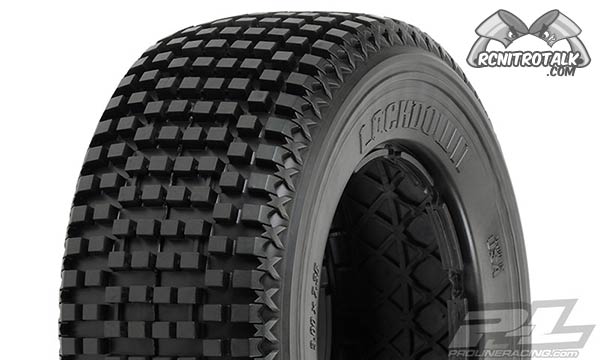 In addition, the LockDown tire also feature connected side tread that reduces the edginess of your truck to prevent catching a rut and flipping.
The Proline LockDown 1/5th scale tire works with HPI 5T Rear Foam (Part # 4818) and Losi 5ive-T Front or Rear Foam (Part # LOSB7241). NOT INCLUDED.
LockDown Off-Road Tire Features
Maximum forward bite combined with Smooth side bite
Reduced Edginess with Connected Side Tread Technology
Inner Webbing for Added Strength and Reduced Tire Expansion
Perfect for Loose Conditions
Made from Pro-Line's XTR Race Rubber
Made in the USA
Part #: 10117-00 – Proline LockDown Off-Road Tires for Baja 5SC and 5ive-T
MSRP: $43.31