RC Solutions XXX-NT Front Steel Skid
RCTalk is supported by our readers. When you purchase through links on our site, we may earn an affiliate commission. Learn more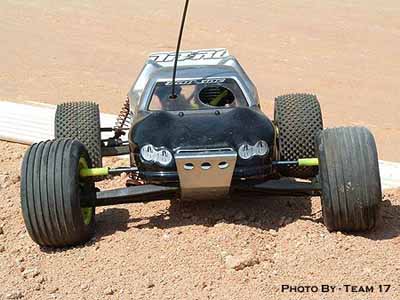 When I first received the skid from Scott at RC Solutions, I was very impressed with it. I really liked the design, both for functionality as well as looks. Installation was a breeze and only took a few minutes.
Tools required:
Driver, whatever type you need for the type screws in your truck. Mine uses stainless steel hex head screws.
Installation:
Installation was quite simple. All that is required is a driver to remove the 4 screws that hold the stock plastic skid to the truck, and the first two in the end of the chassis. Remove these 6 screws, and remove the stock skid. Then simply place the RC Solutions skid over the chassis and replace the 6 screws. That's it, you're done.
Results:
After a good bash session at Boggy Creek Raceway, the skid did it's job! It held up great to a good thrashing. I am very pleased with the skids performance and appearance, and would highly recommend them to anyone thinking of adding some protection to their XXX-NT. My only complaint is that they don't make a rear skid yet.
Manufacturer: RC Solutions
Price: $17.95