Purchase a Futaba Radio, get a Futaba servo Free!
RCTalk is supported by our readers. When you purchase through links on our site, we may earn an affiliate commission. Learn more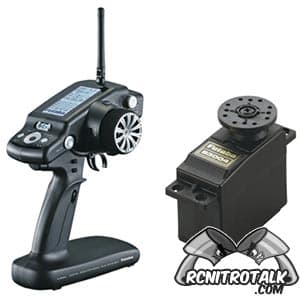 From now through April 30th, 2012, Futaba, is giving away a Futaba S3004 server at no extra cost when you purchase a select Futaba radio!
The Futaba S3004 server features dual bearing smoothness and can be used in a wide variety of applications. Some of Futaba's best-selling systems are included in this special offer and provide the advantages of FASST, FHSS and S-FHSS spread spectrum technologies.
Purchase one of these popular 2.4GHz Futaba radios and get the S3004 servo free!
FUTK1300 – 3PL 2.4GHz FHSS w/R2004GF
FUTK1400 – 4PL 2.4GHz S-FHSS w/R2104GF
FUTK2021 – 3PMX 2.4GHz FASST w/R603FF
FUTK3100 – 3PRKA 2.4GHz FHSS w/R203GF
FUTK4200 – 4YF 2.4GHz FHSS w/R2004GF
FUTK6000 – 6J 2.4GHz S-FHSS w/R2006GS
FUTK6001 – 6JA 2.4GHz S-FHSS w/R2006GS & (4)S3004
FUTK6002 – 6JH 2.4GHz S-FHSS w/R2006GS & (4)S3001