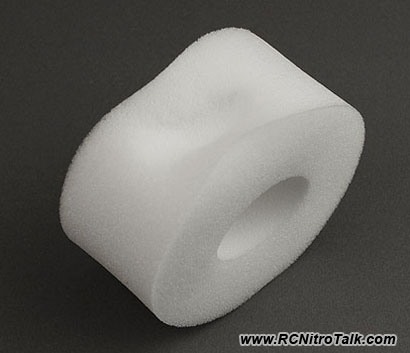 Proline Racing has just released a new type of tire foam – soft memory foam!
The new Proline 2.2″ memory foam allows the tire to flex more over obstacles. Thus allowing your tire to work more efficiently and effectively. The Proline memory tire form also helps to maintain a more level chassis by absorbing these obstacles.
Proline memory foam for 2.2″ tires also provide the tires to have more contact patch due to tne increased flex of the tire. The more contact patch the greater the traction you'll have and the easier it will be to clear tough obstacles. Also the Proline memory foam does not bounce back and this promotes a more stable crawler. Standard foams spring back right away where memory foam maintains a compressed shape longer making wheel hop less likely. The new Proline rock crawling memory foam comes standard with the new Proline Racing Hammer 2.2 tires!
Proline Rock Crawling Memory Foam Features:
Allows for great tire flex
Added stability for crawlers
More tire contact patch
Less bounce action to your crawler
Part #: 6197-02 – Proline Rock Crawling Memory Foam
MSRP: $8.50