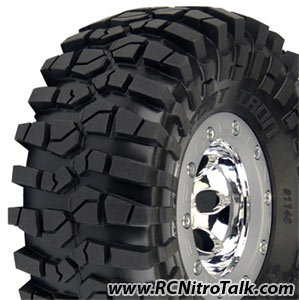 Proline-Racing has just released their newest 2.2″ tires, the Flat Iron! The flat iron tire has been designed for complete terrain diversity while maintaining a true rock crawling look. The tread on the Proline Flat Iron tires is spaced close enough together for street use and the large lug pattern combined with siping allows the tire to have the perfect amount of flex under throttle acceleration.
The Proline Flat Iron tires are offered in super and ultra soft compounds as well as with standard or Proline's new Memory foam.
Part #: 1146
MSRP: $22.00
Discuss the new Proline Racing Flat Iron Tires in the RC Rock Crawlers forum.