Proline 1973 Bronco body for Savage and Revo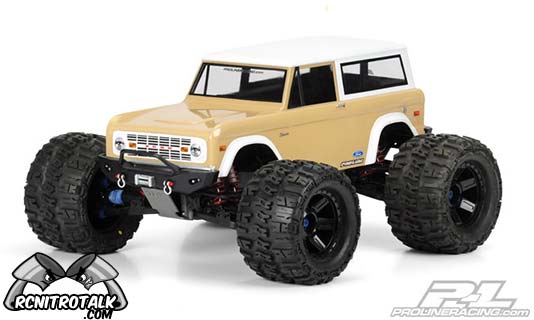 Proline Racing has released a 1973 Ford Bronco body for RC Monster Trucks. Complete with detailed grill, headlights, body molding trim, and that overall distinct Ford Bronco look, all you classic truck enthusiasts will not want to be left out!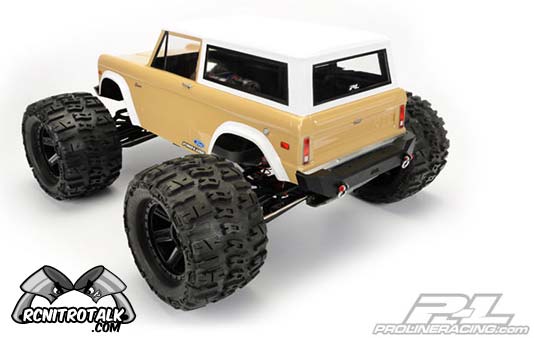 Fits with extended body posts: Traxxas T/E MAXX 3.3, Traxxas Revo, Traxxas Summit, Traxxas E-Revo (with trimming) HPI Savage.
Incredible Ford Bronco Scale looks and details
Perfect fit for the longer wheelbase Monster Trucks
Extended Rear Body Posts are REQUIRED – NOT Included
Made with Crystal Clear Genuine GE Lexan
Made in the USA
Part #: 3393-00
MSRP: $37.95