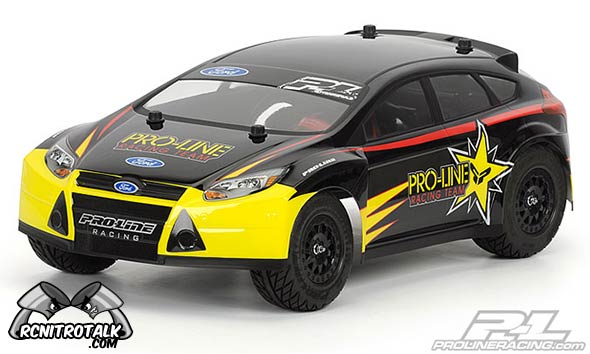 Rally racing is an extremely popular motorsport around the world and now
using Proline Racings new 2012 Ford Focus body you can turn your short course truck into Rally Car.
The Ford Focus ST is a highly stylish body that also proved to be extremely competitive on the World Rally stage. Now you can drift, slide and jump with style using Prolines new 2012 Ford Focus ST body for your SC truck!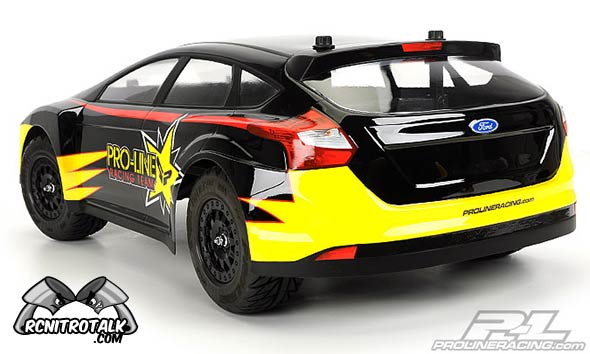 Note that the Proline Racing 2012 Ford Focus ST body does require extended body posts to fit on a short course truck. Proline does offer front/rear body posts for the Slash 2WD (6070-00), Slash 4WD (6087-00) and SC10 2WD (6071-00).
Part #: 3367-00 – 2012 Ford Focus ST Clear Body – for Slash, Slash 4×4 and SC10 (with Pro-Line Extended Body Posts), Ten-SCTE & XXX-SCT
MSRP: $35.66