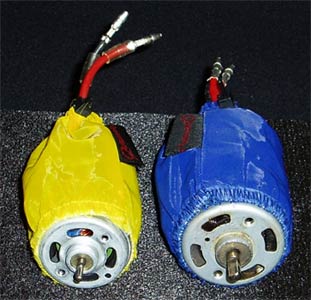 Want more protection for your Traxxas Summit motor? Then check out the Outerwears Electric Pre-Filter is available for the Traxxas Summit and other big size electric motors.
Maximize the amount of airflow while deflecting sand, dirt, and water using Terra-Flo technology standards designed by Outerwears. You can now save time cleaning and money replacing your Electric R/C Motors by using an Outerwears Pre-Filter. With an elastic fixture and a zip tie closure around the wires, you can stop devastating dirt and debris from entering and destroying your brushed and brushless motors.
Also available in Black, Blue, Red, Yellow, Orange, Purple, and Lime Green.
Part #: 20-2529 – Outerwears Electric Pre-Filter for Traxxas Summit
MSRP: $15.95