RCTalk is supported by our readers. When you purchase through links on our site, we may earn an affiliate commission. Learn more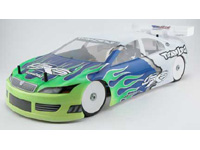 Team Losi have been very busy lately preparing all their new releases that are shown for the first time at this weeks iHobby Expo in Chicago.
– JRX-S Expert Racing Sedan Kit
– XXX-S Sport RTRII
– XXX-NT AD2 Adam Drake Edition Racer Kit
– XXX-NT RTRII
– Mini-T Pro 1/18 Stadium Truck
– XXX-T Sport RTR
For more information on each of these new releases, check out the Team Losi website.