Motor Saver has just redesigned their air filters, making this the 4th generation of some of the best air filters on the market. Their line of air filters range from 1/8th scale buggy and truggy, Traxxas Revo, Traxxas T-maxx, HPI Savage, and one for all other RC trucks.
Motor Saver has increased the surface area to allow for more breathing and less clogging. The Motor Saver air filters also feature an improved very find micron screen mesh filter that not only helps keep dirt out but is also water repellent.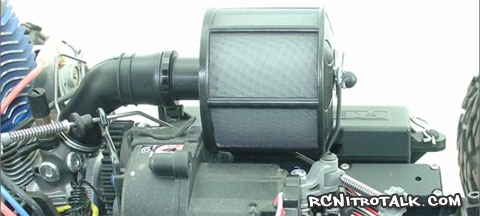 The new Motor Saver screen also eliminates the need for outside foam. Putting the outside foam to the inside greatly increases the length of time between filter cleanings. Outside foam also has a tendency to leek around the outside edges. With Motor Savers redesigned filter, the foam is encapsulated in a tight sealed screen allowing for better sealing.
The new Motor Saver air filter also comes with two body clips, one to hold the bracket on and another to hold the filter tightly together. Motor Saver has also improved the plastic housing used in the filter by using specially formulated plastics to keep the filter as light as possible.
Part #: 151691 – Motor Saver 1/8th scale buggy/truggy air filter
Part #: RT80 – Motor Saver Traxxas Revo air filter
Part #: SAV100 – Motor Saver HPI Savage air filter
Part #: TMX80 – Motor Saver Traxxas T-maxx air filter
Part #: 151661 – All other trucks Motor Saver air filter
Come discuss the new Motor Saver air filters in our RC Engines and Motors forum.