LRP SPX Zero brushless speed controller
RCTalk is supported by our readers. When you purchase through links on our site, we may earn an affiliate commission. Learn more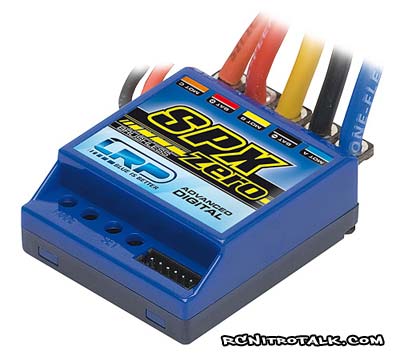 The new LRP SPX Zero brushless ESC offers an easy to use solution and packages the latest brushless technology with "normal" speed and easy operation.
The Boost Zero Mode restricts the power to set limits while still allowing the motor to run very efficiently. Every racer will be able to match the optimal speed control setting to the track according to their driving ability – just start at zero timing and move up.
With the LRP SPX Zero, the unfair differences in performance between stock speed controls is now a thing of the past, and we can once again look forward to exciting and close racing on the race track.
LRP SPX Zero Features
Boost Zero Mode: No speed control timing for true stock racing—easily indicated by a flashing LED for inspectors
Advanced Digital with 4 adjustable modes: Fully adjustable AutoCell System, Power Profiles, Initial Brake, and Auto-Brake
6 Power Profiles: Great tuneability for all track conditions
Internal Temp Check System: Allows you to read out the maximum internal temperature the speed control reached
Sensored Brushless Technology: Results in perfect control at low and high RPMs, as well as perfect brake control
Forward/Brake: Uncompromising forward/brake race design without reverse for outstanding race performance
AutoCell System: NiMH/NiCd/LiPo automatic adaptation
Part #: LRP80705 – LRP SPX Zero brushless speed controller
MSRP: $249.99