Losi Mini 8ight Wide Front Bumper from RPM
RCTalk is supported by our readers. When you purchase through links on our site, we may earn an affiliate commission. Learn more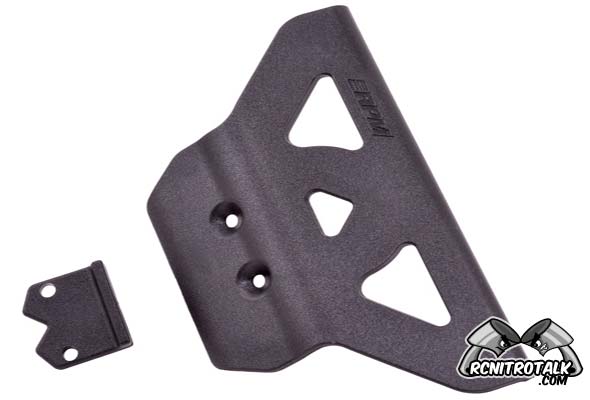 RPM Products has just what you need to protect the little rocket known as the Losi Mini 8ight with it's new wide front bumper. The RPM bumper for the Losi Mini 8ight 2.0 measures in at 3.5″ wide (88.9mm) and extends in front of the vehicle by almost 1 full inch (25.4mm), yet rolls up at 35° (45° when the 10° chassis kick up is factored in) to prevent digging into the face of jumps.
The RPM Losi Mini 8ight wide front bumper is designed as a flexible element, and while soaking up impact energy, less force is transferred into the more fragile chassis components saving time and frustration from broken parts.
Each RPM Wide Front Bumper for the Losi Mini 8ight comes with a gearbox spacer to maintain proper chassis to gearbox spacing as well as a pair of longer mounting screws to hold the RPM Wide Front Bumper securely in place. Best of all, RPM bumpers are factory backed by their limited lifetime warranty against breakage for worry free strength and durability, guaranteed!
Part #: 73022 – RPM Wide Front Bumper for the Losi Mini 8ight
MSRP: $8.95
Available: 08/28/2012