LFR Strife body for Tekno ET48
RCTalk is supported by our readers. When you purchase through links on our site, we may earn an affiliate commission. Learn more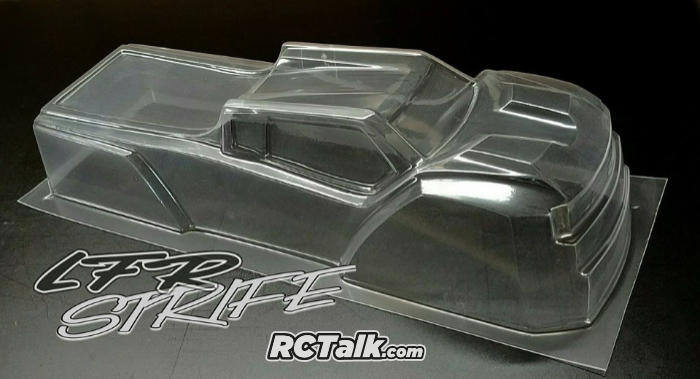 Leadfinger Racing has slimmed down and remastered their popular LFR Strife body to fit Tekno ET48 truck. The LFR Strife body is known for being more durable with it's thicker lexan, while offering a low profile and aggressive look.
The LFR Strife body for the Tekno ET48 has a part #: LFRT4027 and retails for $34.
You can pre-order the LFR Strfe now by visiting here. For more LFR needs check here.
Leave your comments in the RCTalk body forum.