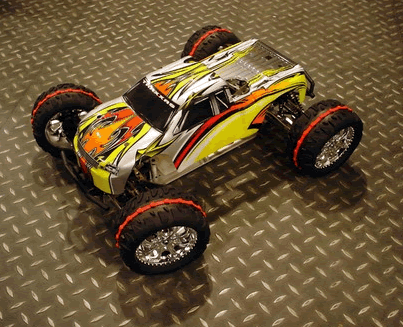 Vantage Racing has just released unique new HX3 Red Stripe tires for most popular RC monster trucks. These tires have a distinctive red stripe mold into the tire right down the center of the tread. Apart from looking cool and different, the stripe helps you see your truck when it's in a large group at the track, and it helps to visualize steering movement. The tire is the same outside diameter as the stock Revo tires, but the wheel is larger. This means the low-profile tires have a shorter sidewall, which means quicker steering response and better overall handling.
17mm hex hubs are included with the wheel/tire combo. The larger hubs help to absorb the punishment of larger and more powerful engines, so the wheels will be able to withstand much more stress. The two sets of included hubs specifically fit the stock axles of the Traxxas T-Maxx, and Revo, the HPI Savage and the Hot Bodies Lightning, but they should also fit other trucks with a similar axle configuration.
The tires come pre-glued to factory chrome-plated wheels. A molded foam insert keeps the tire shape so a softer rubber compound can be used for better traction. This version of the tire features a long-wear compound for balanced off-road traction and long tread life when running on asphalt and concrete surfaces.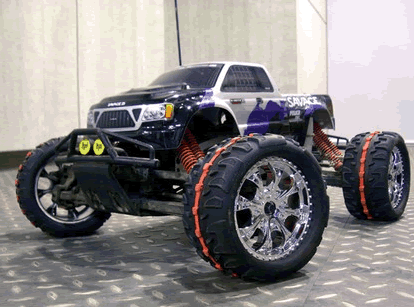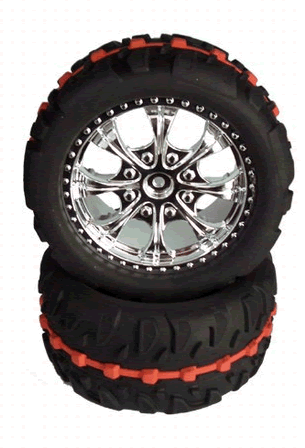 Vantage Racing Content: Radio Control Zone