RCTalk is supported by our readers. When you purchase through links on our site, we may earn an affiliate commission. Learn more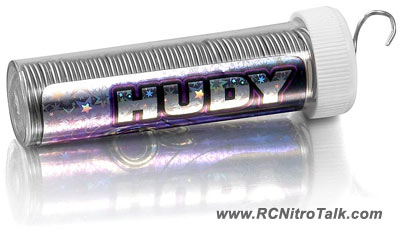 The new Ultimate solder from HUDY is 1.0mm thick and 60/40 Sn/PB and contains 3% flux core. Each HUDY Ultimate solder tube contains 3 meters of solder and can be easily pulled out through the dispensing hole in the cap.
Part #: 106290 – HUDY Ultimate Solder
MSRP: N/A
Talk about the new HUDY Ultimate Solder in our RC Tool Talk forum.