RCTalk is supported by our readers. When you purchase through links on our site, we may earn an affiliate commission. Learn more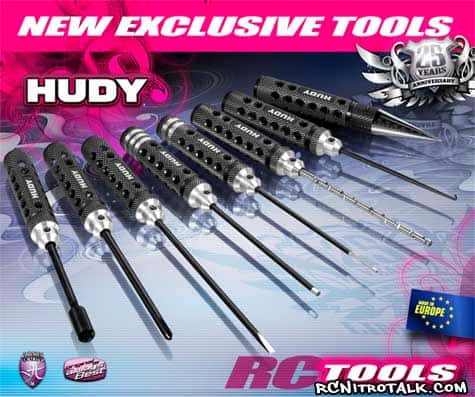 The new HUDY RC tools super-lightweight CNC-machined Swiss 7075 T6 aluminum handles reduce the weight of tools by 30% and feature a diamond pattern surface for unsurpassed grip.
The new generation of HUDY tips is hand-made from special world-renowned, top-secret, self-developed HUDY Spring Steel, individually precision-grounded, sized and shaped for perfect fit with fasteners. Unique hardening processes make the tips ultra-durable. All pins are replaceable for great economy.
Each tool includes black cap press fitted into the handle end. Optional color-coded plastic caps (violet, red, blue) are available to customize the tools to your specifications.
Weight of tools reduced by 30%
Tips hand-made from HUDY Spring Steel
Tips individually precision-ground, sized and shaped for perfect fit with fasteners
All pins are replaceable for great economy
Lightweight CNC-machined Swiss 7075 T6 aluminum handles
Precision-engraved and easy-to-read markings readily identify the tool at a glance