RCTalk is supported by our readers. When you purchase through links on our site, we may earn an affiliate commission. Learn more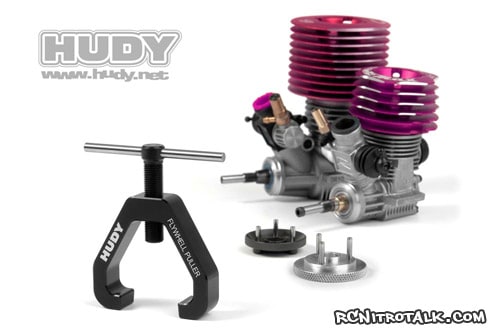 The new HUDY Flywheel Puller will safely and easily remove the flywheel of nitro most R/C nitro engine. Without a proper tool such as the HUDY Flywheel Puller, it may be difficult to remove an engine flywheel without damaging the flywheel and/or marring the engine crankcase.
The HUDY CNC-machined flywheel puller body is made from hard-anodized aluminum additionally black-anodized with laser engraving. The HUDY Flywheel puller fits flywheels used in RC competition engines (.12, .21, .25). The central fine-pitch steel screw with handle makes flywheel removal easy without little effort.
CNC-machined flywheel puller
Fine-pitch steel screw with handle
Black-anodized aluminum
Hard-anodized surface for extraordinary lifespan
Laser engraving
Easy, safe, damage-free flywheel removal
Fits flywheels in competition engines (.12, .21, .25)
Highly recommended for all nitro racers