HPI Blitz RTR with ATTK-10 body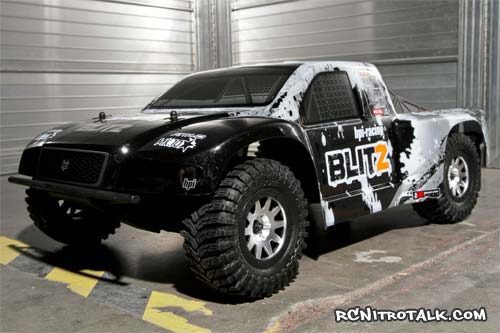 The HPI Blitz short course truck has hit the market like a storm and now HPI is releasing the popular HPI Blitz RTR with an ATTK-10 body splashed with "Art Series" paint and graphics. The edgy artwork that gives the HPI BLITZ the "2K10" look. There's a sinister black/gray version, and a crisp black/white version as well.
Under the Art Series body lurks the popular BLITZ chassis. Pre-built, ready-to-run goodness that has taken the Short Course R/C truck segment to new heights. The hot truck for the hottest segment in RC. Shake up your track with a new Art Series HPI BLITZ.
Part #: 103742 – HPI Blitz RTR with ATTK-10 body
MSRP: $349.00