RCTalk is supported by our readers. When you purchase through links on our site, we may earn an affiliate commission. Learn more
Get prepared for the Ho Bao Hyper GPX4, Ho Bao's newest 1/10th scale 4-wheel drive nitro touring sedan.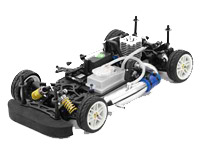 This new sedan is built for breathtaking performance straight out of the box. Superior components, cutting-edge material science and the most modern manufacturing techniques make the Ho Bao GPX4 the right choice for drivers who want to win races.
More information here.