Castle Sidewinder ESC Cage for Traxxas Slash
RCTalk is supported by our readers. When you purchase through links on our site, we may earn an affiliate commission. Learn more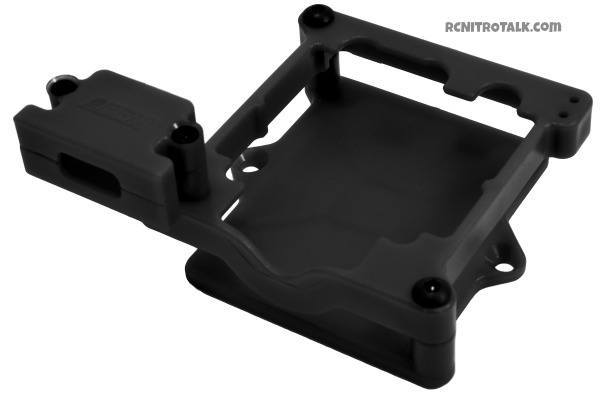 RPM has designed a new ESC cage for the Traxxas Slash short course trucks that's been designed to accommodate the Castle Sidewinder 3 and Sidewinder SCT electronic speed controllers and can be used with or without a ESC fan. The RPM ESC case has also been designed with air channels along both sides of the ESC to allow maximum air circulation to help keep your Castle Sidewinder 3 or Sidewinder SCT ESC cool.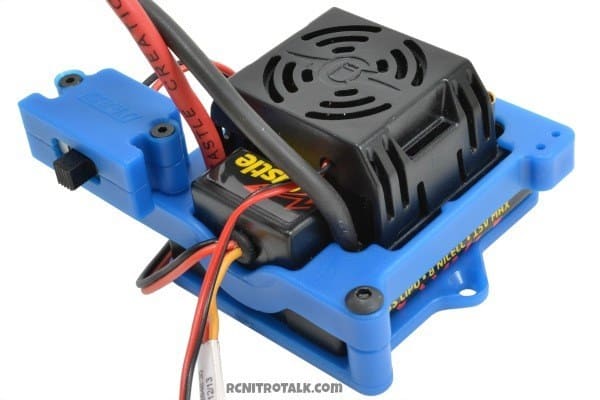 The big benefit of the RPM ESC Cage is to simplify the ESC install and maintenance as the entire cage only uses two screws to attach it to the chassis removing the need for double sided tape or Velcro which ultimately makes cleaning or moving the electronics from one truck to another a breeze.
RPM Tech Notes: The RPM ESC Cage for the Sidewinder 3 & Sidewinder SCT series ESCs works with Castle Sidewinder #010-0115-00, # 010-0115-01, # 010-0115-02, # 010-0115-03, # 010-0115-04 & # 010-0123-00. While our ESC Cage will fit a variety of applications, they have been tested and guaranteed to fit the following Traxxas vehicles in stock form only – Stampede 4×4, Slash 4×4, Slash 4×4 LCG, Slash 2wd, Slash 2wd LCG, & Rally. Also fits the following vehicles as long as Traxxas #3725 Mounting Plate (stock item on VXL models) is used – Rustler, Stampede 2wd & Bandit.
Part #:
73272 – Black ESC Cage for Castle Sidewinder 3 and Sidewinder SCT ESCs
73275 – Blue ESC Cage for Castle Sidewinder 3 and Sidewinder SCT ESCs
MSRP: $9.95