Introducing the Castle 1721 Sensored Brushless 1260KV Motor, the latest addition to Castle Creations high-performance motor lineup for surface applications!
This motor is a game-changer, delivering exceptional speed, torque, and acceleration, making it the go-to choice for serious large-scale bashers who demand nothing but the best.
What sets this motor apart from others in the 17 series is that it's the "sane brother" to the 1721-2400KV. While the 2400KV is all about speed, the 1260KV strikes a perfect balance between power and conventional Kv.
It's also cooler running and packs more punch than its baby brother, the 1717-1260KV, making it the ideal moderate, yet powerful upgrade for Traxxas X-Maxx and Arrma 8s vehicles.
Looking for an ESC to match? Castle Creations recommends the Mamba XLX2, as their internal testing showed that it's the perfect companion to the Castle 1721-1260KV. That's why Castle has also packaged them together for purchase as a combo.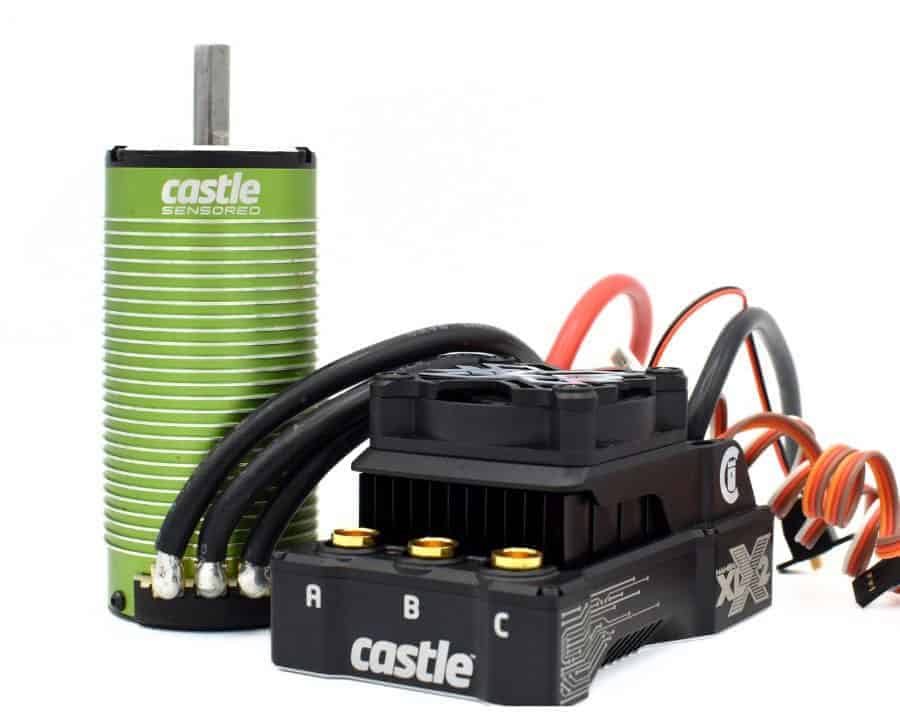 But the 1721-1260KV isn't just powerful; it's also built to last. Precision-machined components, high-strength magnets, and advanced winding techniques ensure reliable and consistent performance even in the toughest conditions. And with SmartSense Sensored and ultra-efficient Sensorless modes, this motor gives you the flexibility you need to tackle any challenge.
Other features include high-temperature grade neodymium sintered magnets, a Kevlar wrap for rotor integrity, oversized NMB bearings for longer life, and a proprietary winding technique that produces the lowest possible resistance for cooler running.
Part #: 060-0100-00
MSRP: $234.95