Axial has recreated the forward cab look along with many military inspired scale features in their new Axial SCX10 II UMG10 rock crawler kit.
To add to the Axial SCX10 II UMG10 military scale looks, Axial has equipped the UMG10 with 1.9 MW19 beadlock wheels and 1.9 MT45 tires – as well as a fully functional spare tire.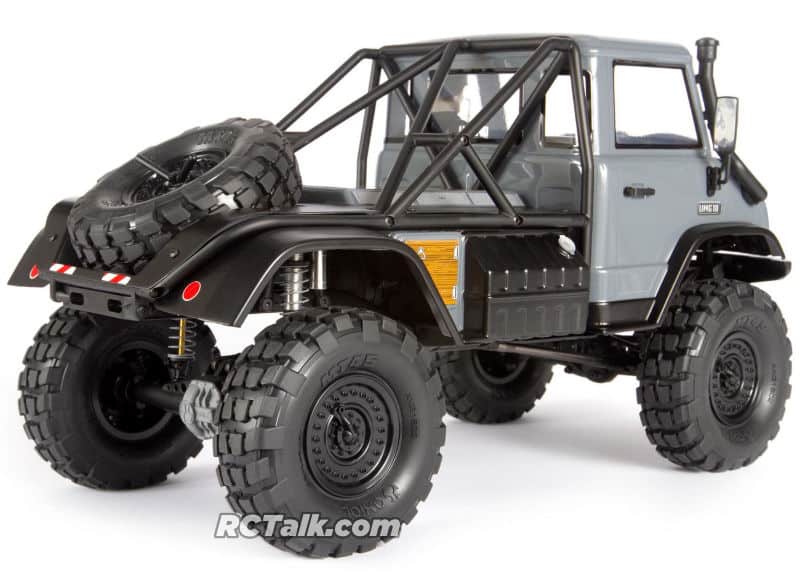 The Axial SCX10 II UMG10 is equipped with the tried-and-tested SCX10 transmission, which combines scale looks along with the durability of all-metal internal gears. A full set of ball bearings is included. And a 2-Speed Gear Set is available separately (Option Part AX31440).
Axial UMG10 Features
Kit completion level gives experienced drivers the ability to customize the vehicle with their favorite equipment
New, realistic body design scaled after forward cab military style trucks
Plenty of locations for mounting LED lighting
Included options for customizing interior details
New rear cage hinged design allows easy access to interior components
Optional 2-speed gear set provides a functional low/high transmission when paired with optional servo
SCX10 transmission mimics a real transmission and includes full ball bearings and metal gears
Chassis mounted servo for scale looks and close to zero bump steering
AR44 single piece axle with high pinion gear set for a much lower gear ratio
New military-style MW19 beadlock wheels and MT45 tires, including a functional, mounted spare
All aluminum suspension links
Adjustable battery tray
WB8 Heavy Duty Wildboar 3-piece driveshafts with updated design and larger diameter
Waterproof receiver box
High strength, C-channel frame rail chassis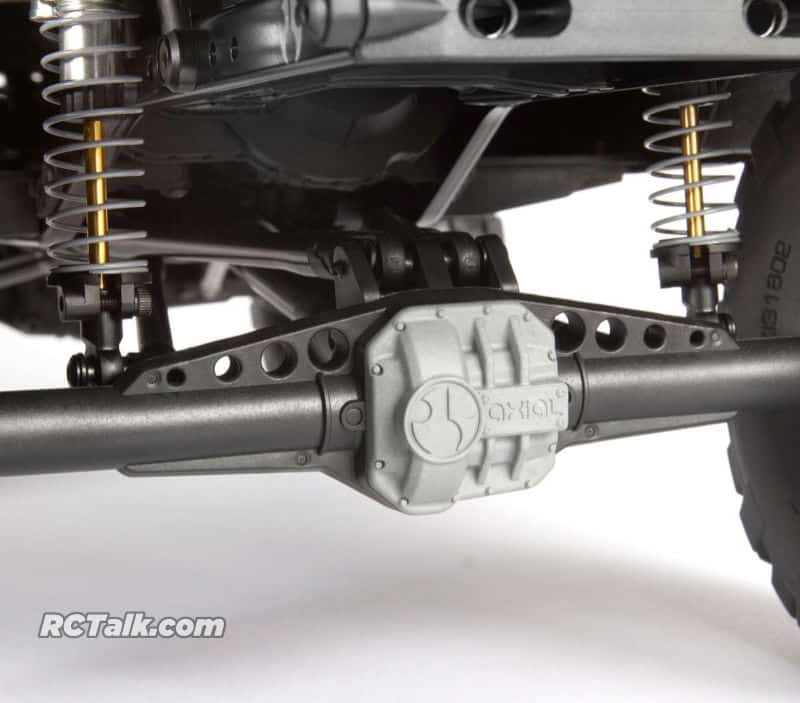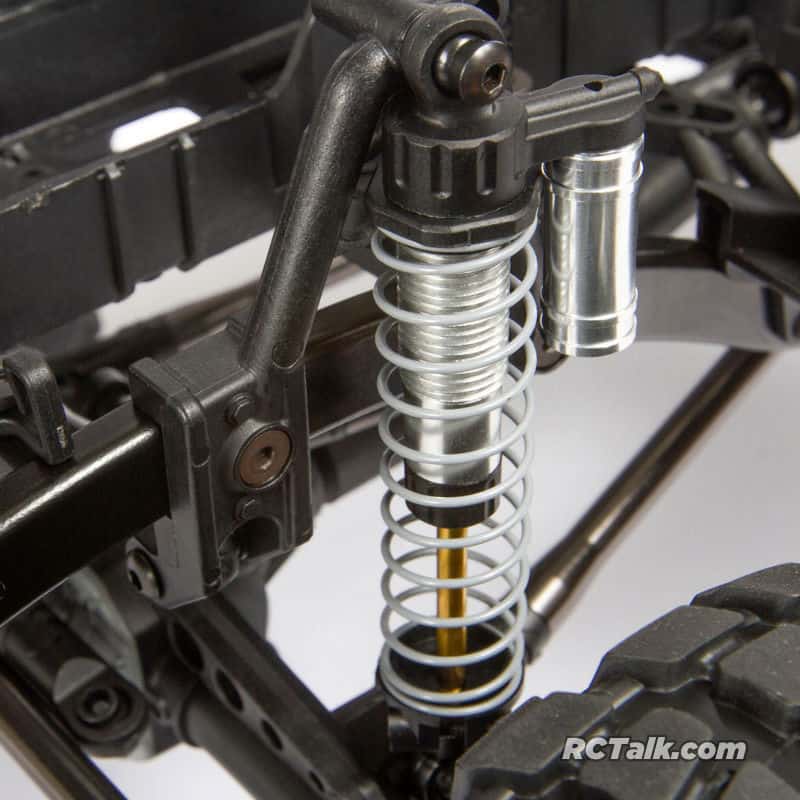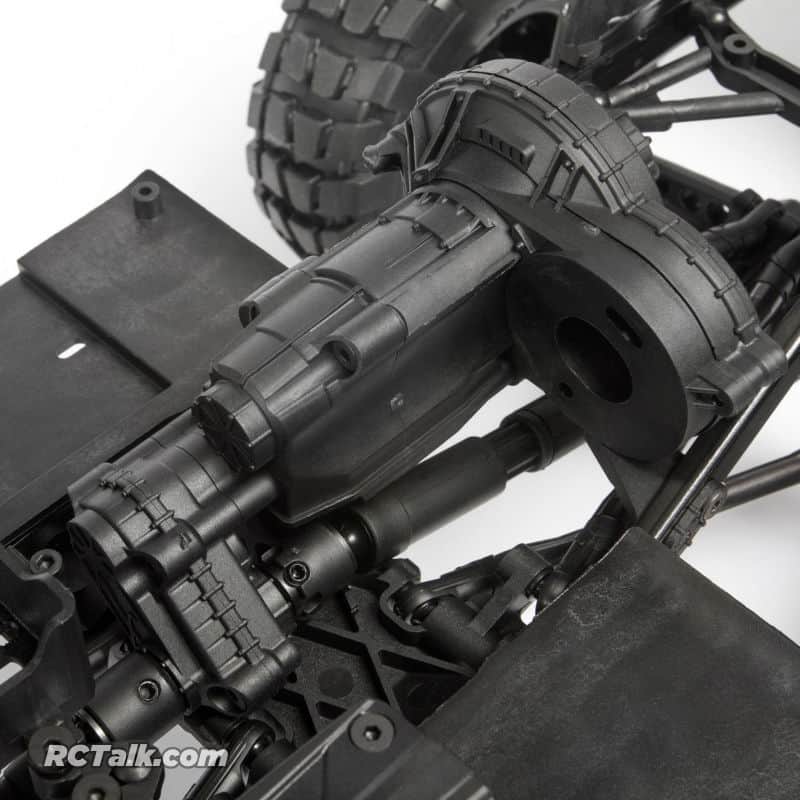 Part Number: AXI90075
MSRP: $299.99
Be sure to check out more Axial news!