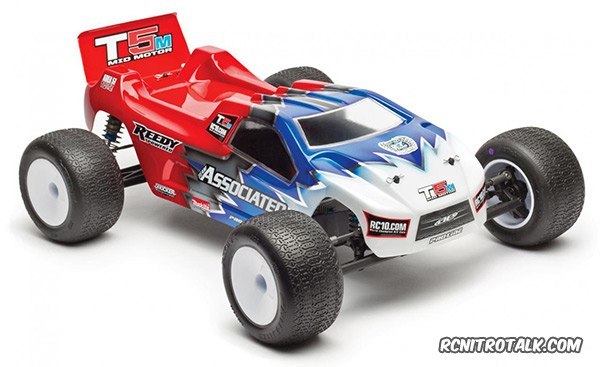 Team Associated has just released news of their latest R/C stadium truck, the RC10T5M Team Kit! Associated has taken the very successful design of the B5M buggy with it's mid-motor configuration and did the same with the RC10T5M along with an aluminum chassis. This design allows the T5M to take advantage of surface conditions and high traction levels available on today's stadium truck tracks.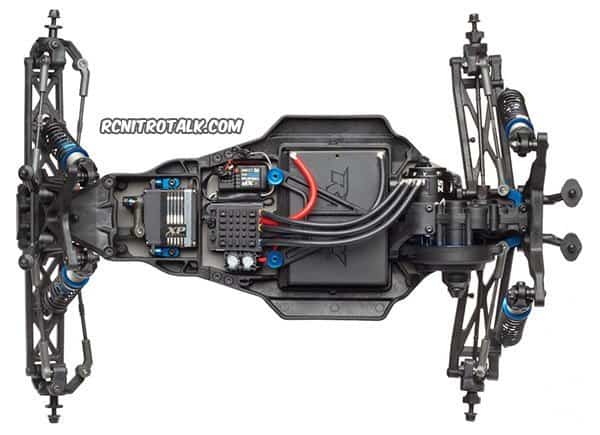 Associated RC10T5M Team Kit Features
Advanced mid-motor design developed and applied to the race-winning RC10T truck platform
Narrow, hard-anodized aluminum chassis with centralized mass and mid-motor position for improved handling on high-grip offroad tracks
Chassis fits R.O.A.R.-approved 2S saddle packs and 2S short packs using optional foam insert
Factory Team V2 12mm Big Bore-threaded aluminum shocks with 3mm shafts and low-friction O-rings
Four-gear transmission with lighter aluminum top shaft, stronger gears, precision ball bearings, and a 14-carbide ball differential for increased life and torque capacity
Adjustable front suspension mount angle (kick-up) options of 25 deg. and 30 deg.
Pro-Line T5M clear body and spoiler included
Aluminum rear ball stud mount included
New inline front suspension features heavy-duty steering and caster blocks, while the insert system allows for easy caster and trailing axle adjustments
One-piece front axle/hex adapter and larger front wheel bearing for added durability
Full bearing steering system with horizontal ball studs for finer Ackermann adjustments
Heavy-duty ball cups and ball studs allow for maximum suspension travel while reducing binding and friction
Rear hubs feature larger bearings as well as the quick and easy insert system to adjust camber link position and rear toe-in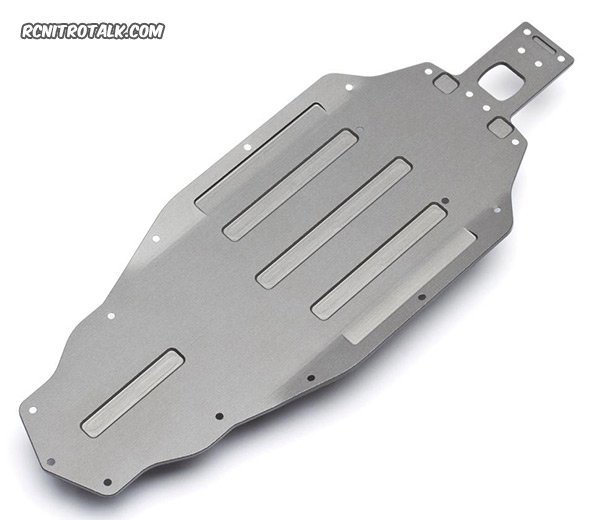 Parts needed to finish Associated RC10T5M
1:10 scale 540 size electric motor
1:10 scale electronic speed control
7.4V LiPo or 6.6V LiFe battery (saddle pack, shorty pack, or square pack)
Battery charger (able to charge one of the batteries mentioned above)
2-channel surface transmitter, and its batteries
2-channel receiver
Steering servo
Pinion gear (48 pitch)
Polycarbonate-specific spray paint for body
1:10 scale truck tires for 2.2″ truck wheels
2.2″ truck wheels
Glue for tires and wheels
Part #: 70001 – Associated RC10T5M Team Kit stadium truck
MSRP: $279.99
Due to be released March 2015.