Team Associated has introduced the new Associated Enduro trail truck. At the heart of the Associated Enduro is it's revolutionary Stealth X gearbox. While the gearbox exterior appears to have a conventional 3-gear transmission look, the inside is far from conventional. The transmission features the ability to adjust the rear drive ratio independently from the front drive across three levels: stock overdrives the front end 5.7%, option 1 provides a one-to-one drive ratio front-to-rear, and option 2 overdrives the front end 11.83%. Feeding the power to the tires are 3-piece telescopic driveshafts with an extruded aluminum center section, universal front drive axles, and hardened steel ring and pinion gears. With the Associated Enduro drivetrain, delivering useful power will not be an issue.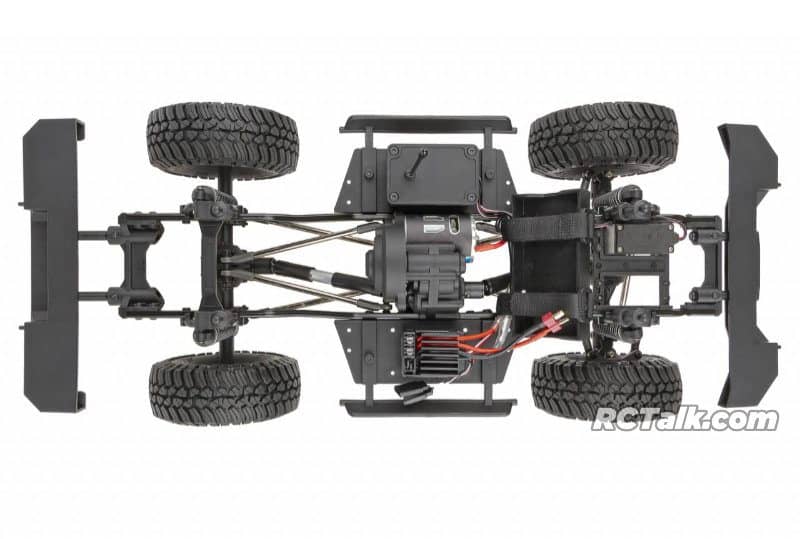 The Associated Enduro Trail Truck with Sendero body comes ready for adventure right out of the box, with performance-driven Reedy Power electronics. The all-new, ultra-smooth, and powerful 16-turn, 5-slot brushed crawler motor and Reedy Power SC400X electronic speed controller with T-plug connector supply ample power to this tough rig. Controlling the beast on the trail is our new 3-channel XP130 2.4GHz radio and Reedy Power high-torque 1320MG metal-gear servo.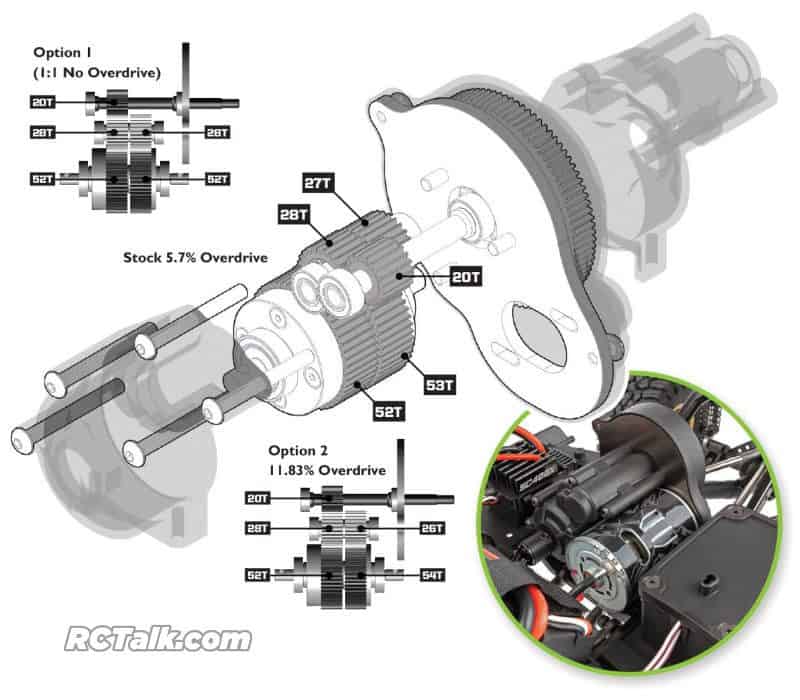 Associated Enduro Features
Chassis Mounted Servo
Adjustable front track bar
Universal front drive axles
Stamped steel frame rails
Enclosed receiver box
12mm wheel hexes
Adjustable front and rear bumper mounts
Adjustable width rock sliders
Two battery boxes
Aluminum motor plate
Adjustable body posts
Optimized ball cups for more fluid axle articulation
Adjustable rear shock mount positions
Telescopic driveshafts front and rear
Extruded aluminum driveshaft splines
One-piece rear axle design
Splined front axle with adjustable caster
Machined input pinion gear
Metal ring gear
Machined steel top shaft
Metal idler gears
Heavy duty 5mm diameter steel links
Metal ball bearings included
Part Number: 40100
MSRP: $349.99
Get more Associated news here or check out the Associated Enduro page for more information!