Venom Pro 3 AC/DC Charger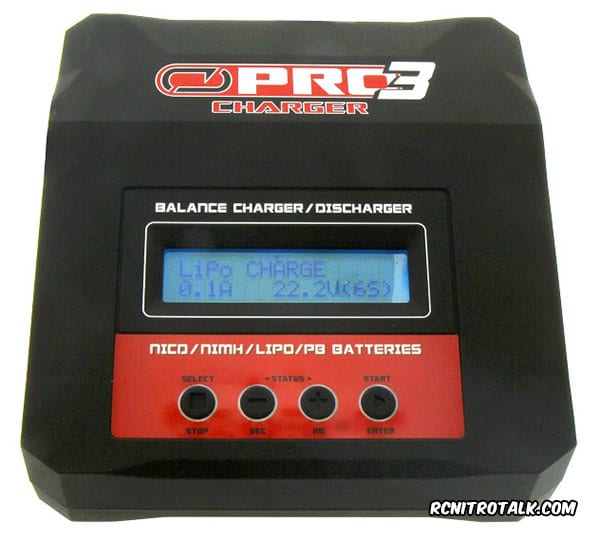 Venom has announced their latest AC/DC battery charger, the Venom Pro 3. The Venom Pro 3 charges LiPo up to 6S, NiMH and NiCd batteries from 1 to 15 cells and is able to charge at a maximum rate of 7 amps. It also comes equipped with many high end features like multiple discharge profiles, recallable memory profiles for up to five of you most commonly used battery packs.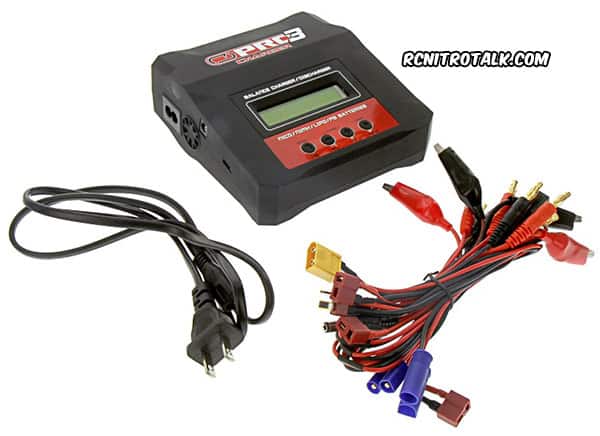 In addition Venom also includes multiple different charging leads like the XT60, Dean, EC3, EC5, Tamiya, receiver pack, JST, and alligator clips. The Venom Pro 3 charger is expected to start shipping in just a few weeks!
Venom Pro 3 Charger Specifications
LiPO/LiFE/Li-Ion Cell Count: 1-6 Cell
NiCD/NiMH Cell Count: 1-15 Cell
Pb Battery Voltage: 2-20V
Charge Current: 0.1 – 7.0A
Discharge Rate: 0.1 – 1.0A
Circuit Power: 80 Watts
Current Drain Balancing: 300mAh per Cell
Input: DC 11.0-18.0 Volts – AC 100v-240v
Display Type: LCD
Length: 136mm (6.1 in)
Height: 56mm (2.2 in)
Width/Diameter: 127mm (5 in)
Weight: 400g (14 oz)
Part #: 0684 – Venom Pro 3 AC/DC battery charger
MSRP: $79.00