Traxxas Waterproof Servos
RCTalk is supported by our readers. When you purchase through links on our site, we may earn an affiliate commission. Learn more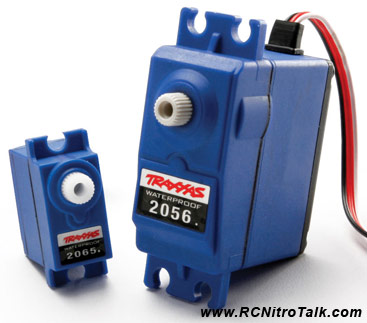 Traxxas has announced the release of two waterproof servos. The first being a high-torque servo (#2056) that offers 80 oz/in of torque for powerful steering or throttle response. The second waterproof servo by Traxxas is a sub-micro servo (#2065) that is a direct bolt-on for the Traxxas E-Maxx or Traxxas Revo reverse shift servo replacement.
Traxxas Waterproof Servo Part Numbers and Price:
Part #: 2056 – Waterproof High-Torque Servo
MSRP: $34.00
Part #: 2065 – Waterproof Sub-Micro Servo
MSRP: $32.00
Discuss the new Traxxas waterproof servos in our General RC Electric Talk forum.